The Ambassador Program I mentioned in the above section is somewhat new. I mentioned it a time or two last fall, but it bears repeating again.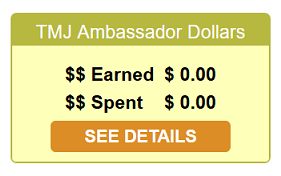 The Ambassador Program (AP) allows all customers to refer friends, family, band mates, forum users, etc. using a special customized link, specific to their account. This link tracks any sales for any of our TMJ Software products, and when a sales is made from a link you have provided, you will receive a 15% commission.

These dollars are stored and accumulated in your Ambassador Program. When you purchase any of our products, you can use you accumulated AP Dollars and apply these to reduce your purchase price.Here is a link to learn more about this program.

https://songsurgeon.com/my-account/ambassador/

To see your customer specific link you must log-in to your My Account page.