Song Surgeon Development
Updates/Upgrade Policy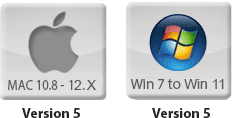 Song Surgeon provides all intra-version updates free. For example, if the current version is 3.4.0.1 and an updated version 3.5.0.0 is released, all version 3 customers would get this update free of cost. All current versions of Song Surgeon are stored on the Song Surgeon Help Desk in the Downloads Section, and can be accessed and downloaded at any time.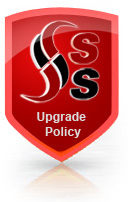 Releases of new major versions are not free. When a new major version is released, for example going from version 4 to version 5, all existing customers will receive a special "Customer Discount". Additionally those that purchased within the previous 10 months are also eligible for "New Release" discount as shown in the table below. The special discount is available ONCE each time a new version is released. You can use it to buy Pro or Standard. If you use it to buy Standard and decide later to upgrade to Pro, no additional discount will be provided.
---
NEW RELEASE DISCOUNT
If you purchased Song Surgeon within 10 months of the release of a new major version, you are entitled to the following "New Release" discount, in addition to any other available discount which may be offered. This discount will automatically be calculated and applied to your order.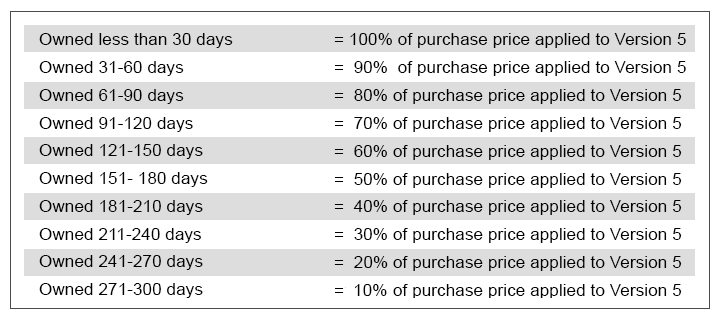 ---
CUSTOMER DISCOUNT
If you did not purchase within 10 months of the release of a new version, then the following discounts will apply. These discounts are off of the regular site price, not the sales price, and they cannot be added to other sales discounts that might be in effect at the time you purchase. You may choose one or the other, not both.

---
UPGRADE PROTECTION
If you purchase Upgrade Protection then you will receive the next major release free. For example, if you purchased Upgrade Protection for Version 4, you will receive Version 4 FREE when it is released. Upgrade Protection only applies to the NEXT major release. Going back to the example above, a customer would receive Version 4 free, but not Version 5 or other later releases, unless they purchase Upgrade Protection again. Upgrade protection is sold for about 50% of the current price. It can be purchased at the time that you purchase Song Surgeon.
When Song Surgeon releases a new major version, customers are not required to purchase the new version. We will continue to support the more recent older versions on the Help Desk. However, at some point, very old versions will no longer be supported.